How to Become a Licensed Vocational Nurse (LVN) in Los Angeles
A licensed vocational nurse plays a vital role in the medical industry. Those in this profession work at nursing and residential care facilities, hospitals, home healthcare services, doctor offices, and even for state and Federal governments.
LVNs are often the first point of contact for patients coming into a care facility, clinic, or hospital. They provide initial care and testing, including taking a patient's temperate and blood pressure, monitoring pulse and respiratory rate, and informing a doctor or nurse of the patient's condition.
Licensed vocational nurses may give injections, change bandages, and prepare a patient for surgery or treatment. They can provide caregiving services such as bathing and feeding patients either at a patient's home or in a care facility; alternatively, they may teach a patient's family members how to perform these tasks.
LVNs can administer medication and, in some cases, they may also be tasked with supervising certificated nursing assistants in a care facility.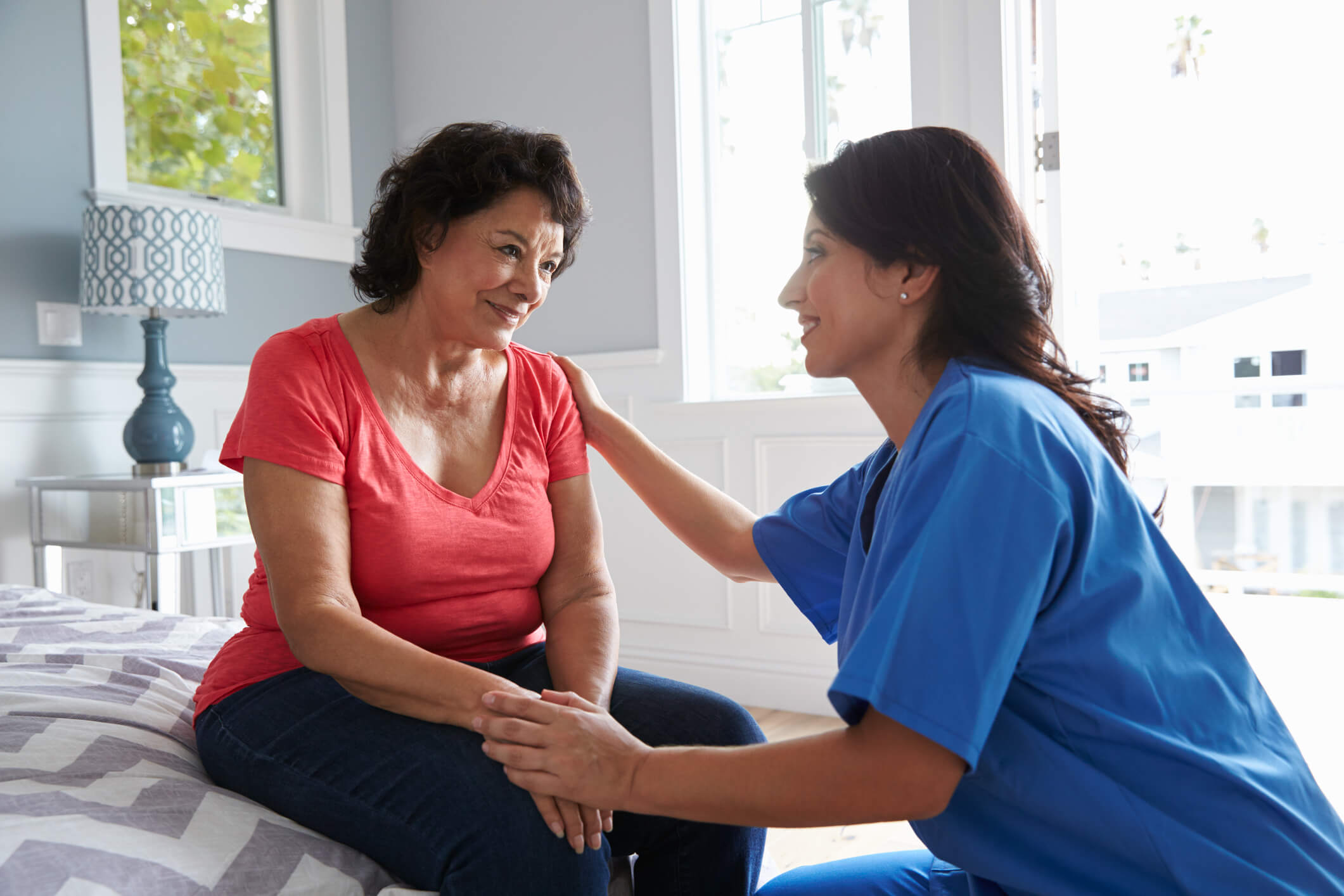 What is the First Step in Becoming a Licensed Vocational Nurse?
The first step in becoming a licensed vocational nurse is to make sure this is the right career path for you. The job requires a great deal of physical strength and stamina. LVNs spend a lot of time on their feet, and you will likely need to support or even lift patients larger than yourself in order to provide care and treatment.
Furthermore, you'll need a lot of patience, good communication skills, and the ability to remain calm in stressful situations. A good eye for detail is important, as doctors and nurses will rely on your reports when making decisions regarding a patient's medical care.
Other important soft skills include the ability to work well with other people, the ability to speak a second language, and strong computer skills. Additionally, a GED or high school diploma is a must for enrolling in an LVN training program.
Enrolling in a Nursing College in LA
Some aspiring LVNs opt to study at a four-year college or university before receiving LVN training; however, the fastest and most efficient way to receive training as a licensed vocational nurse is to enroll in nursing school.
Make sure the school you choose is accredited, as only students from accredited schools can sit for the NCLEX-PN exam to obtain a nursing license. You'll also want to compare tuition rates, graduation rates, NCLEX-PN pass rates, and study programs across various educational institutions to find the one that is the best fit for you personally.
Transportation is yet another important factor to take into account, especially if you don't have your own car. Smith Chason School of Nursing in Los Angeles is conveniently located on the Metro Rail System's Red Line and is no more than .5 miles from nineteen different bus stops, making it an ideal option for anyone who wants a top-quality yet accessible education.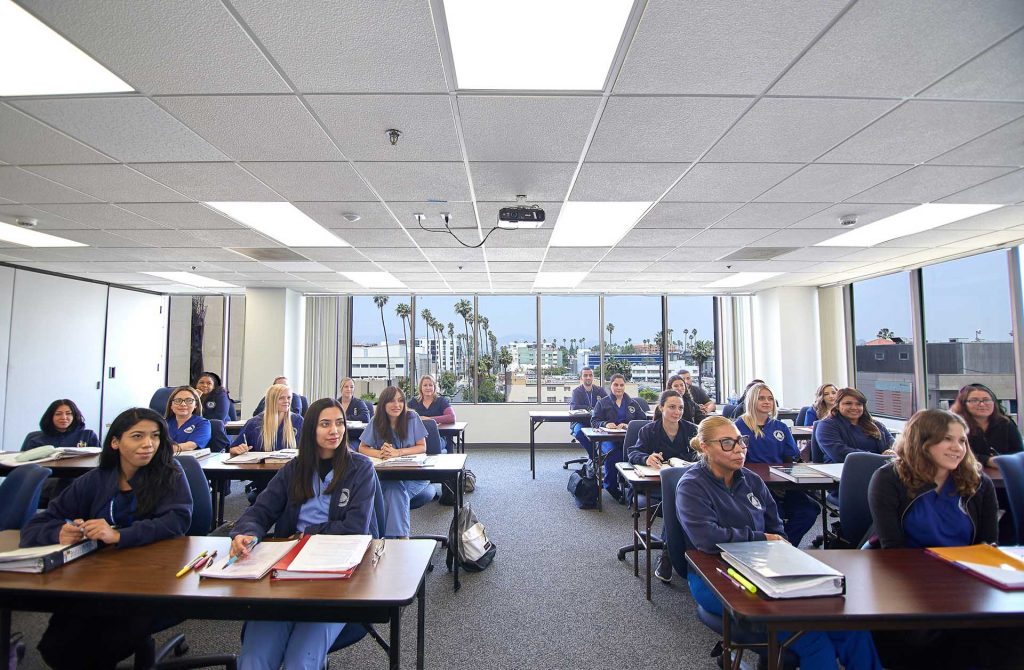 If you have a limited budget, consider taking on a part-time job while you study. Fill out the Free Application for Federal Student Aid (FAFSA), look into scholarship opportunities, and ask nursing schools you are considering applying to about their financial aid opportunities. Once you have chosen a school, check the application requirements and fill out an application in accordance with the school's rules and application deadline.
What Does LVN Training Entail?
Nursing Schools such as Smith Chason College offer courses for aspiring LVNs that can be completed in as little as fifteen months. During this time, students learn the fundamentals of nursing, how to identify and treat communicable diseases, and study the growth and development of the human body. Students also learn about specific fields in the medical industry, including surgical nursing, pharmacology, maternity care, pediatric nursing, psychology, gerontology, and rehabilitation. LVN students also learn leadership and management skills, not only because they are sometimes tasked with supervising and training CNAs but also because licensed vocational nursing is often a springboard for becoming a registered nurse. Nursing schools also provide supervised clinical practice opportunities, so students can put what they are learning into practice in real-world situations.
Obtaining a State License
Once you graduate from nursing school, you'll need to sit for the NCLEX-PN exam. You can take the exam as soon as 45 days after graduation or put off the exam for a later date. While some opt to wait for months or even a year before taking the exam, most experts recommend sitting for the NCLEX-PN as soon as possible; this way, what you've learned in nursing school will be fresh in your memory.
To take the NCLEX-PN exam, you'll need to apply to your local nursing regulatory body for licensure. Next, you'll need to register with Pearson VUE and pay the registration fee. You'll be sent an Authorization to Test (ATT) via email, after which you'll be able to schedule your exam date. Bear in mind that the ATT is only valid for a ninety-day time period, and you'll need to show the email (on your phone, not a printout) when you arrive at your local testing center.
Smith Chason has a 77% pass rate; however, students who don't pass can retest after a 45-day waiting period. In California, there is no limit on the number of times a student can take the NCLEX-PN exam.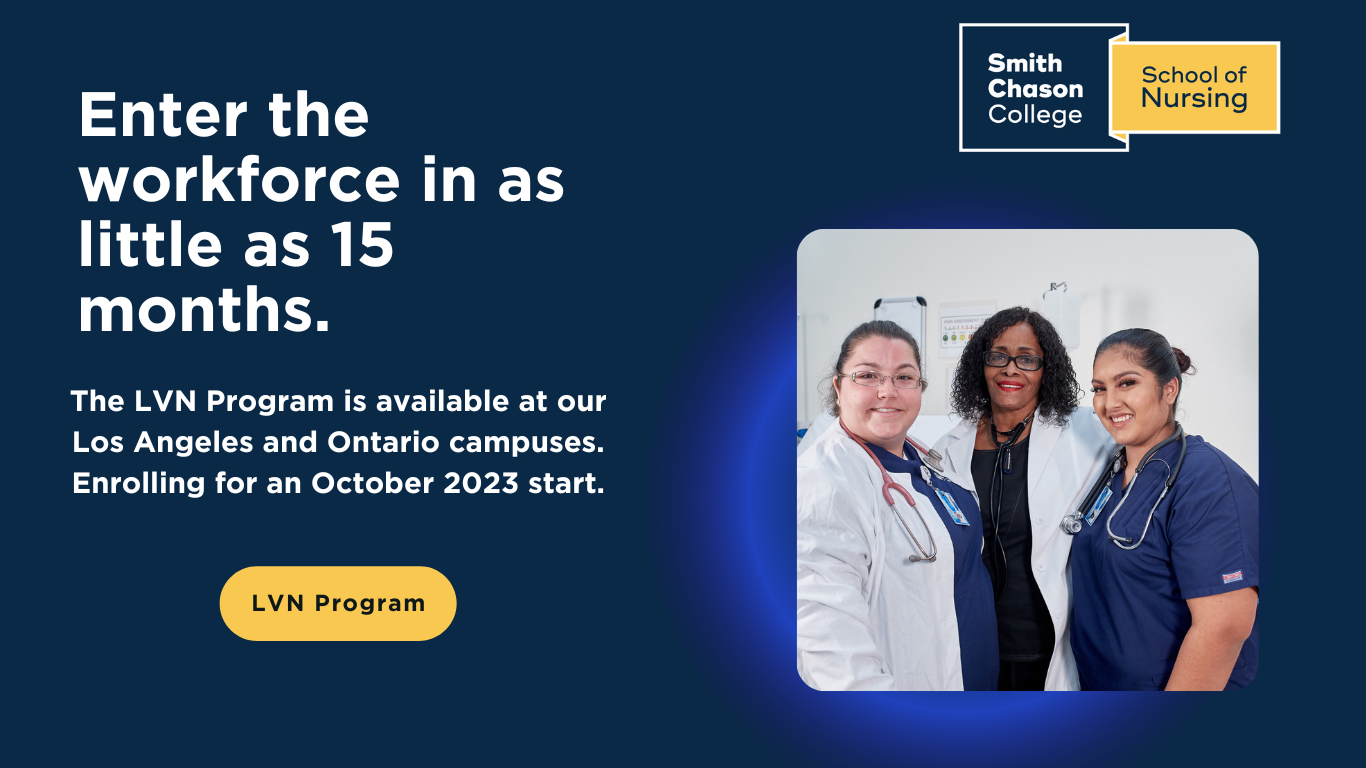 LVN Job Availability in LA
The Bureau of Labor Statistics reports that there will be, on average, about 58,800 openings nationwide for licensed vocational nurses every single year for the next decade.
In California, which has one of the highest populations of LVNs in the state, job growth is set at over 30%. Population growth is one of the main reasons for high demand; in fact, Los Angeles' population alone has grown by 195,000 in the last decade. Increased availability of health insurance has also increased demand for skilled nursing, as has the fact that many California medical training institutions focus on specialized rather than primary care.
There are multiple healthcare facilities in Los Angeles that are currently looking for licensed vocational nurses. The list of potential employers includes home healthcare services such as Chelsea's Home Health Care Inc. and Avery Home Health Agency, Inc. (which is currently offering a $1,000 sign-up bonus).
Children's Hospital Los Angeles, one of the top ten pediatric hospitals in the United States, is currently looking for licensed vocational nurses, as are Los Angeles Community Hospital and the Robertson Surgical Institute. Even LA county is looking to hire certified LVNs. Some job offers are part-time; others are full-time. Pay and benefits vary depending on the institution one works with.
Working as a licensed vocational nurse can be an incredibly fulfilling career as you see the positive difference you make in the lives of patients and their families on a daily basis.
Your work will not only improve the quality of life for many people but even save lives. Furthermore, there are multiple career opportunities to pick from once you have graduated from nursing school and passed the licensing exam. Options include not only becoming an RN but also pursuing specialized certifications in fields such as IV therapy, long-term care, hospice and palliative care, and pharmacology.
If you feel drawn to the profession and have the skills outlined above (or are willing to develop them), be sure to check out the Smith Chason School of Nursing to find out more about how to get your new career started on the right foot.