Remembering WCUI and Smith Chason Co-Founder Dr. Neville Smith
Dr. Neville C. W. Smith was a Board Certified Radiologist, Co-Founder of  WCUI School of Medical Imaging and Smith Chason School of Nursing, and Medical Director of Ultrasound Institute Medical Group (UIMG). His contributions and dedication to the healthcare field, have shaped and guided Smith Chason into the school and community we are today. Although we mourn the loss of such an influential figure 12 years ago today, we also remember the amazing work he put into his community, education, and our students, staff, and faculty. "Knowledge Builds Careers" resonates with every student who graduates. We miss you and you are with us in hearts and spirit.
Who Was Dr. Neville Smith
(Pictured above, Dr. Neville Smith Smith Chason Co-Founder)
Dr. Neville Smith was dedicated to enhancing quality education in the art and science of medical sonography, MRI, and nursing. In 1998, Dr. Smith and fellow co-founder Myra Chason, BS, BSN, RDMS, a well-known diagnostic medical sonography instructor, began a medical imaging college in Beverly Hills, California formerly known as West Coast Ultrasound Institute and now known as WCUI School of Medical Imaging. This college soon expanded to encompass Myra Chason and Dr. Neville Smith's dream of providing quality and supportive nursing education. This led to the expansion of a truly outstanding nursing school and sister school to WCUI, Smith Chason School of Nursing, which is still growing today!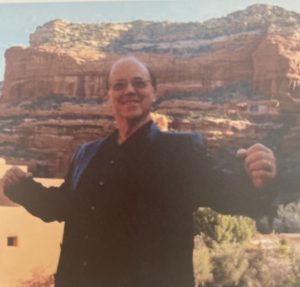 Edutaining
With the support of a well-renowned staff and faculty from the community, Dr. Smith and Myra Chason initiated the new training style of "edutaining" that is still in place in our programs today!  This particular teaching style blended education & entertainment. This allows the learning process to be more entertaining, while students still learn the complex subject matter, skills, and protocols needed in the demanding medical field.

A Commitment to Community
Along with the development of a new college experience, Dr. Neville Smith opened the Ultrasound Institute Medical Group (UIMG), a low-cost ultrasound health center, which caters to patients who do not have medical insurance. Today, the clinic continues to offer low-cost diagnostic imaging to patients in need.
In Memoriam
Dr. Neville Smith's mission continues to live on in WCUI and Smith Chason's journey and development. Today, Smith Chason has three campuses located in Los Angeles, California, Ontario, California, and Phoenix, Arizona. We offer two diploma programs in Vocational and Practical Nursing., and a brand new Associate Degree in Nursing program at our Los Angeles campus.  Our sister school, WCUI offers nine programs and counting, ranging from two Bachelor of Science degree programs in Sonography, three Academic Associate of Science degree programs in Sonography and MRI, and two advanced diploma programs in Pediatric Echocardiography, and MRI. In addition, WCUI and Smith Chason libraries are named the Neville Smith Library at each location honoring his commitment to learning.
We honor his memory and his contributions to WCUI and Smith Chason in maintaining quality education, curriculum innovation, and an effective course of clinical rotations. WCUI and Smith Chason is in perpetual gratitude for having been a part of his vision which still is viable today.