Smith Chason + WCUI 2022 Graduation Ceremonies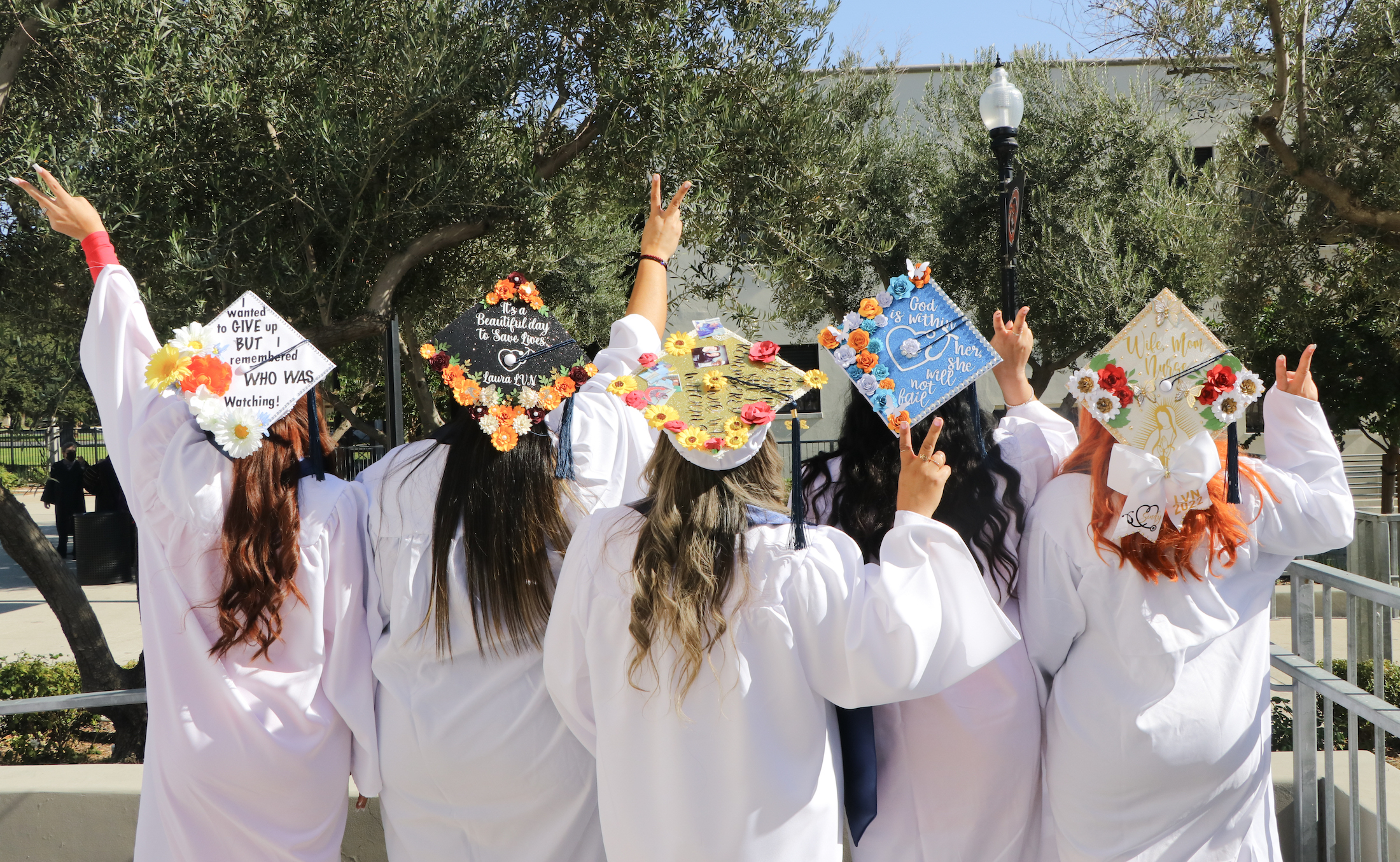 Smith Chason College's School of Nursing and WCUI School of Medical Imaging campuses were proud to hold graduation ceremonies for the latest nursing and medical imaging graduates this past fall. After a couple of years of virtual graduation ceremonies, we were proud to hold in-person commencements for our 2022 vocational nursing, ultrasound, and MRI graduates.
Our Los Angeles, California campus kicked us off with a graduation ceremony at the Los Angeles Convention Center on Saturday, October 22, 2022. 2022 Graduates and their families and friends joined our Los Angeles faculty and staff for a lovely evening celebration. Our Guest Speakers of the night included Behrouz Rahimpour, FMD, ARMRIT, Los Angeles Magnetic Resonance Imaging Program Director, Gehan Youssef, MBBCh, RDCS, RCCS, Los Angeles Cardiovascular Program Director, Sohrab Najibi, BS, RDCS, RVT, NCPI, Vascular and Physics Lecture Instructor. Followed by inspiring words from Imaging Program Valedictorian, Jered Pischke, an Academic Associates Magnetic Resonance Imaging Graduate, and Vocational Nursing Program Valedictorian, Erika Venegas Garcia, a Vocational Nursing Graduate.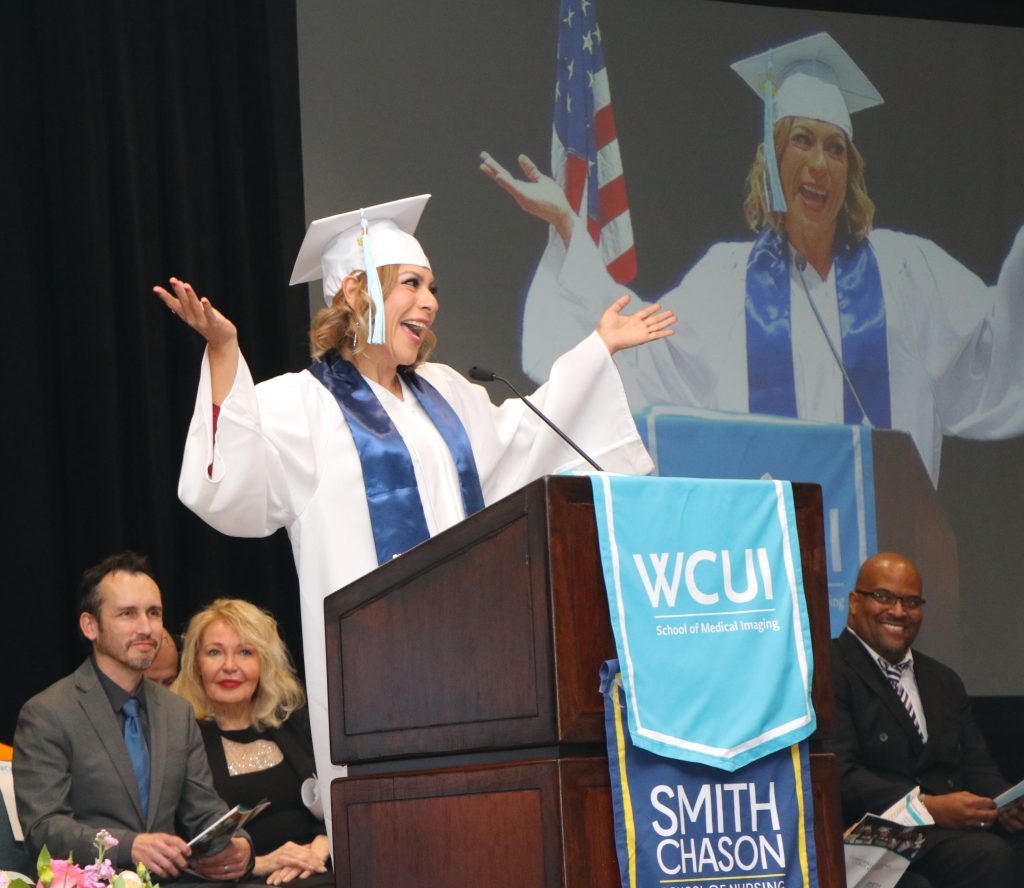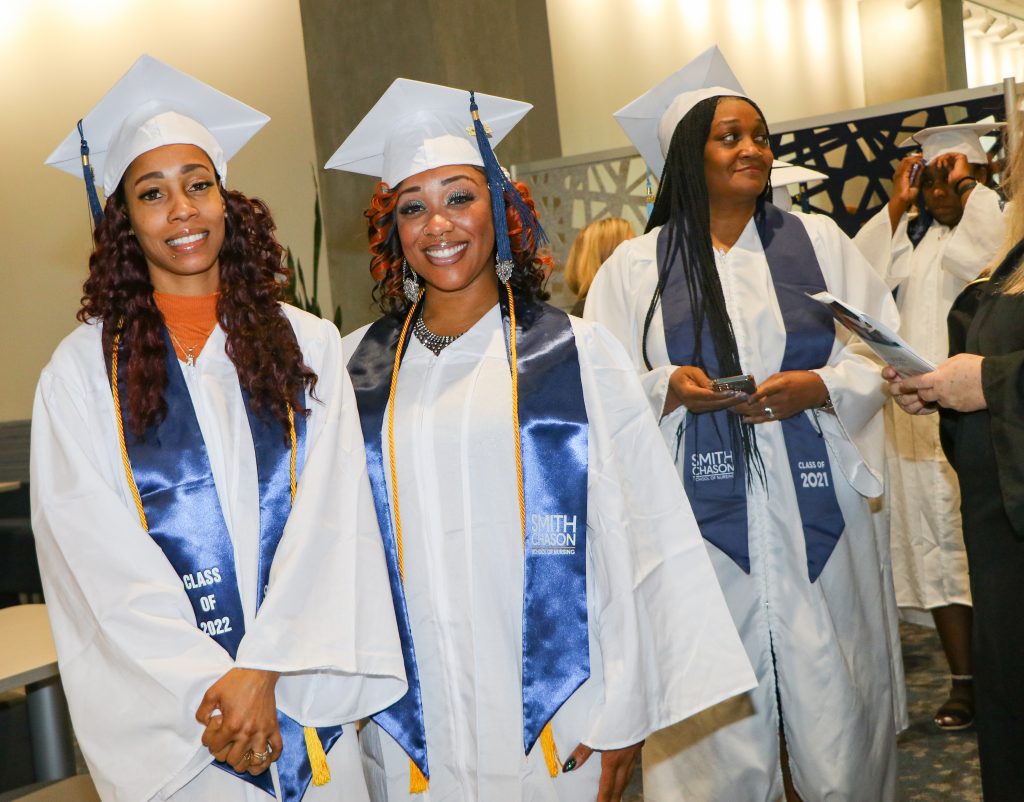 The Phoenix, Arizona campus followed a couple of short weeks after Los Angeles, with a graduation ceremony at the Creighton University Health Sciences Campus on November 6th, just a short walk from our Phoenix campus. Graduates from 2019, 2020, 2021, and 2022 were invited to walk the stage for the first in-person ceremony in Phoenix since 2019! The energy was electric as family, friends, and supportive loved ones were able to honor their graduate's achievements. Attendees were graced with wise words from Diagnostic Medical Sonography Co-Valedictorians Lauren Collum and Amanda Kirby, Cardiovascular Sonography Valedictorian, Jessica Bentley, Magnetic Resonance Imaging Valedictorian, Kiri Draper, and Practical Nursing Program Valedictorian, Laura Geith. Keynote Speaker Fred Lockhart, Executive Director of the Arizona Private School Association, joined on stage to inspire Arizona's newest healthcare professionals as they begin their journey into their preferred field.
And last, but not least, the Ontario, California campus held a graduation ceremony for their 2022 graduates at Chaffey High School on November 12th. The excitement was palpable as we honored our last group of 2022 graduates. Valedictorian Christine Alvarez, a Vocational Nursing Graduate stirred the crowd as she shared her experience as a nursing student at Smith Chason and a special well-deserved shoutout to the nursing instructor, Veeral Shah! The Ontario and Los Angeles campus was lucky to have Keynote Speaker, Anthony Sharp, Jr., MA, a Motivational Speaker. Mr. Sharp shared a celebratory speech to drive our graduates forward as they take their next step as future sonographers, MRI technologists, and nurses around the country.
Thank You
Thank you to our faculty and staff who have mentored, taught, and inspired our graduates. Thank you to our students' families, friends, and support systems for being the foundation our students needed as they overcame challenges inside and outside the classroom to reach their goals of becoming a graduate. And most importantly, thank you to our graduates for being persistent, strong, intelligent, and nurturing as you have all chosen to succeed in a field that betters our community.
2022 Virtual Yearbook
We invited our 2022 graduates to submit pictures from their time at Smith Chason + WCUI for a virtual yearbook they can watch and reminisce about their time in college. Below are the results of these submissions in our 2022 Virtual Yearbooks. Congratulations Class of 2022!
Los Angeles 2022 Virtual Yearbook