Smith Chason School of Nursing currently offers the following nursing programs:
ASSOCIATE DEGREE IN NURSING
You can step into a rewarding and honorable career with the Associate of Science Degree in Nursing program (ADN) from Smith Chason School of Nursing. Our 24-month ADN program combines theory, hands-on nursing skills in our nursing labs, and off-site clinical experience to provide you with complete training in the skills and competencies you will need as a registered nurse (RN). Our ADN program is approved by the California Board of Registered Nurses.
Currently only offered at our Los Angeles Campus.
VOCATIONAL NURSING
Take your first step into nursing as an LVN. Our 15-month Vocational Nursing diploma program will prepare you for a variety of entry-level healthcare positions providing basic nursing care at hospitals, clinics, physician's offices, nursing homes, and more. Smith Chason is approved by the Board of Vocational Nursing and Psychiatric Technicians of California (BVNPT).
Smith Chason's current combined California NCLEX Pass Rate is 94.19%* at our Los Angeles and Ontario Campus!
Currently offered at our Los Angeles and Ontario Campuses.
Current NCLEX-PN Quarter Rates up through Qtr4 2020. Please see www.bvnpt.ca.gov for per campus rates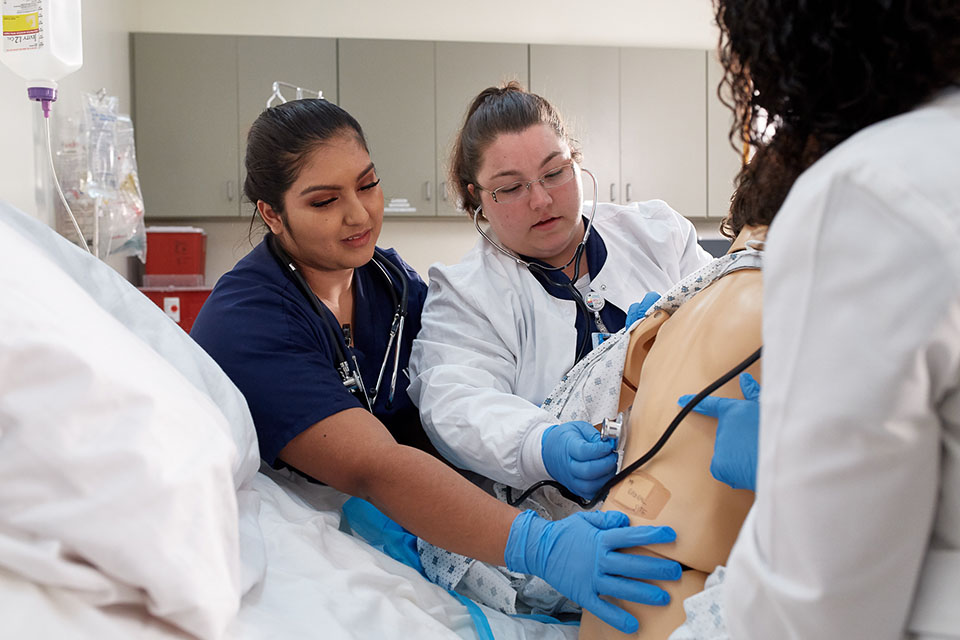 PRACTICAL NURSING
Grow your nursing career today and begin your journey to becoming an LPN. Our Practical Nursing diploma is a great opportunity for those who have healthcare experience as a CNA/ LNA, MA, EMS, or more and are looking to further their healthcare journey in the nursing field. Smith Chason's Practical Nursing program is approved by the Arizona State Board of Nursing (AZBN).
Currently offered at our Phoenix Campus.