How Long Does It Take to Become an LVN?
Would you like to become an LVN in just 15 short months? Being an LVN is a fulfilling career. A career where you can truly help others when they need it the most. But what is an LVN and exactly what does it take to become one?
Let's take a look.
What Is an LVN?
LVN stands for licensed vocational nurse. An LVN is a nurse who is trained to provide basic bedside care and comfort to patients that are sick, injured, or disabled. An LVN typically works under a physician or registered nurse.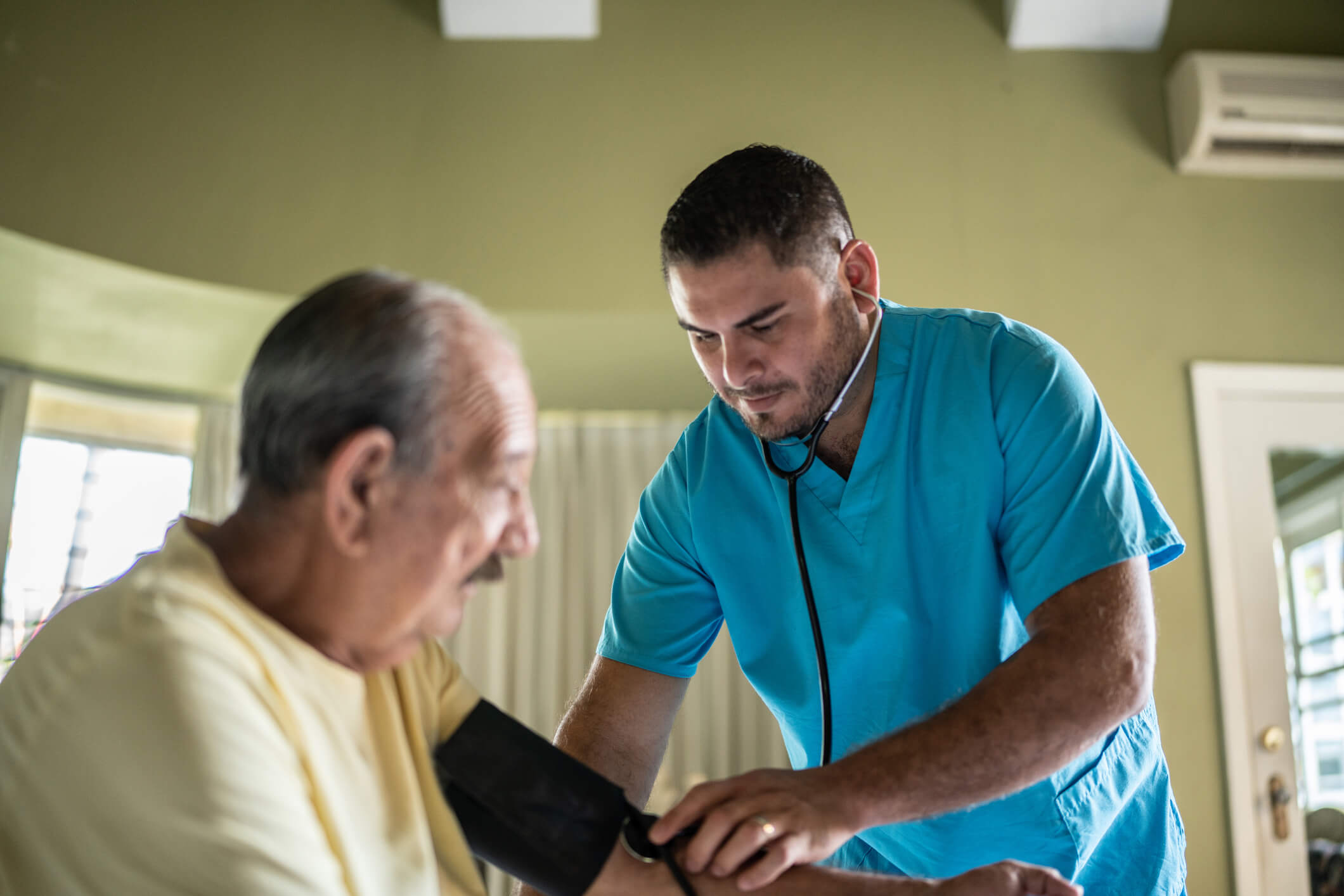 What Is the Difference Between an LVN and LPN?
An LVN and Licensed Practical Nurse (LPN) describe the same occupation and have the same licensing requirements, educational backgrounds, and perform the same duties. The only difference is that some states refer to your profession as an LVN and others refer to it as an LPN. So, basically, it just depends on the state where you practice.
What Is the Average Salary for an LVN?
According to the 2021 Bureau of Labor Statistics, the average salary of an LVN is $48,070 per year. And according to Glassdoor, an LVN can make anywhere between $67,430 and $70,681 per year with the additional pay which includes cash bonuses, commissions, tips, and profit sharing.
The difference in salaries will depend on your experience, what state you practice in, and where you work. For example, an LVN that works at a hospital might make more than an LVN that works in the home healthcare industry.
What Is the Job Outlook for a Licensed LVN?
The Bureau of Labor Statistics predicts that the LVN profession will grow 6%-9% from 2021 to 2031. This is about as fast as all other occupations are expected to grow. However, in California, the job outlook for an LVN is much better. In California, the projected growth of an LVN is 15.1%, which is more than double the national average!
With the aging population, there is a huge demand for nursing jobs. Additionally, people are living longer, and the current nursing workforce is experiencing high retirement rates. That means, becoming an LVN is a solid career path with continued growth for many years to come.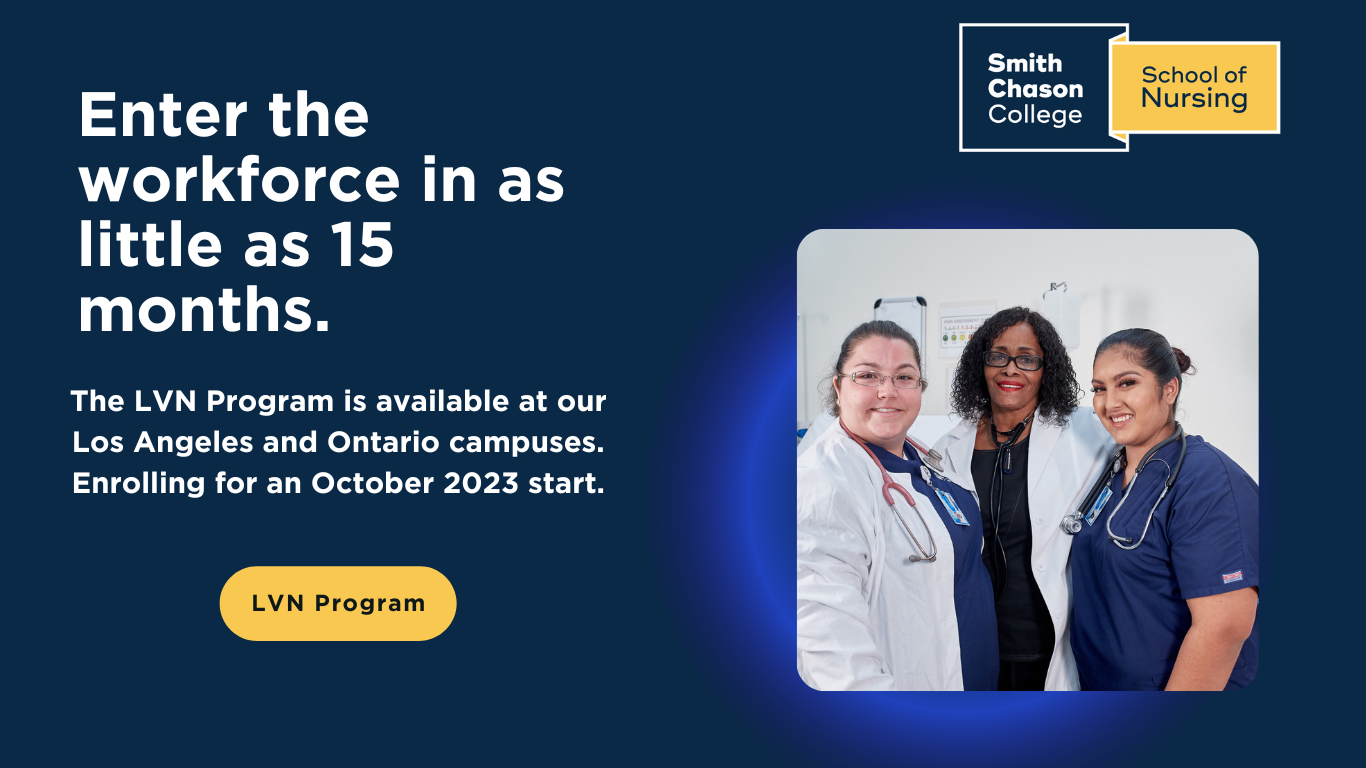 Career Advancement for LVNs
Being an LVN will provide you with a good foundation before moving on to becoming a registered nurse (RN). After that, you can apply for an associate degree (ADN) or a bachelor of science in nursing (BSN) degree.
However, with that being said, there are limitations that come with your LPN/LVN certificate. Being an LVN means you won't have as many work options or qualify for as many leadership roles as an RN. Additionally, LVNs are required to work under a licensed professional at all times.
But don't let that stop you, because even though your LVN duties are limited, becoming an LVN is a much quicker path to a career in nursing. After being an LVN for a while, the sky is the limit when it comes to advancing your career.
What You Need to Become an LVN
Admission requirements will vary from one nursing school to another. However, most LVN applicants are required to have the following.
Be at least 17 years of age.
Have a high school diploma, GED, or equivalent.
A current, valid government-issued photo ID (driver's license or identification card).
Pass various testing (Wonderlic, TEAS).
Pass a criminal background check.
Obtain health clearance.
And some institutions also require one or more of the following: an essay, resume, letters of recommendation, and an interview with the facility director.
You will also need to be patient, compassionate, have physical stamina, be detail-oriented, and have strong interpersonal skills.
How Long Does It Take to Become a Licensed LVN?
How long it takes to become a licensed LVN will depend on which nursing school you choose. Most nursing schools require up to 24 months of training. If you want a quicker career path, you might consider Smith Chason College School of Nursing (more about that in a moment), which only takes 15 months of training versus many other LVN programs that can take up to 24 months.
What Is the Typical Curriculum for an LVN?
LVN courses are typically divided into three categories, which include Academic, Clinical, and Laboratory. This format helps you study clinical theory and learn the required competencies.
The curriculum could include anything from theoretical lectures, classroom work, practical skills training, and hands-on experience ranging from simulated clinical experiences to shadowing nurses at a hospital.
The curriculum for an LVN will vary from school to school. However, the LVN curriculum will usually include the following studies.
Nursing fundamentals and basic patient care.
How to handle diseases.
Anatomy of the human body, as well as physiology, and medical terminology.
Medications and how they work.
Patient assessment and communication
Healthcare ethics and professionalism.
Most institutions also provide courses that focus on specialized care, such as mental health, geriatrics, maternal, and pediatric nursing as well.
If you come across a school that doesn't offer a minimum of these programs, you might want to look elsewhere.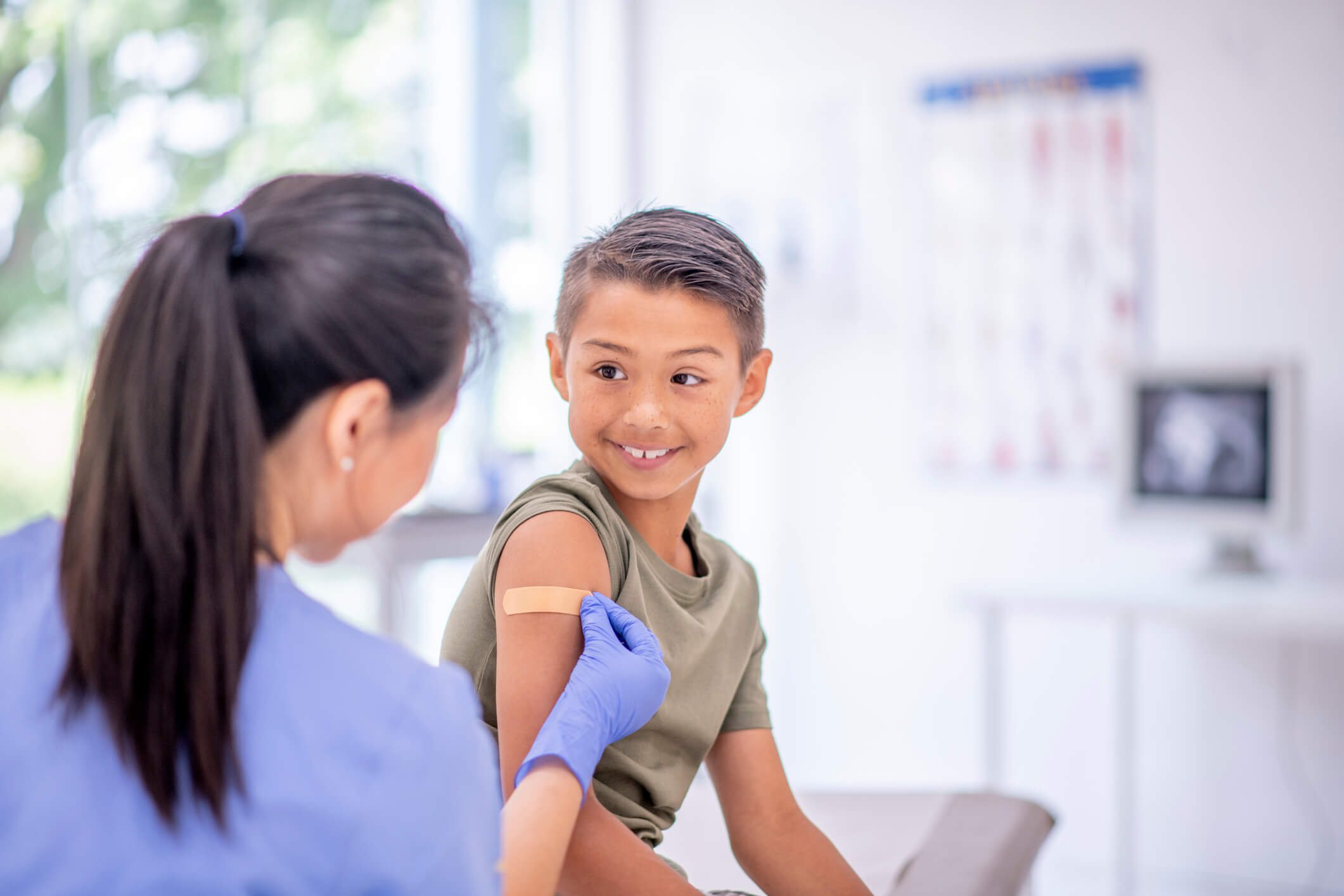 Required Licensing for an LVN
Once you graduate from your chosen nursing program, you must take the National Council Licensure Examination (NCLEX). This is a requirement before being awarded your professional license.
However, before you take your test, you will have to obtain permission from the board of nursing in your state. The test is computerized, and it will take approximately six weeks before you get your results. The results will be sent to your state board of nursing, and if you passed and have met all other state requirements, they will send you your license.
Here is a quick overview of the steps to getting your LVN license.
Complete an accredited nursing program.
Apply for an LVN license through your state board.
Register for the National Council Licensure Examination.
Take and pass the NCLEX exam.
Finalize any other state requirements.
Get your license.
What Is the Quickest Way to Become an LVN?
The quickest way to become an LVN is to attend Smith Cason College | School of Nursing. The Smith Cason program only requires 15 months of training whereas other nursing programs can take up to 24 months of training.
Why Choose Smith Chasson College School of Nursing Over Other Programs?
What's Next?
If you are looking for a quicker path to a nursing career, please Contact Smith Chason College School of Nursing today. We offer a 15-month LVN training program, although it is not an accelerated program. Smith Chason is the parent college and Smith Chason School of Nursing is one of our specialized programs. We have been ACCSC accredited since 2001 and our programs combine online academic courses and in-person nursing labs that provide you with the experience and hands-on instruction needed to enter the healthcare field.